AWAKE & ARISE
King's Daughters Conference 2017

Saturday 10th June ✿ 10:30am - 4:30pm ✿ The Pittville Pump Roo

m, Chelte

nham, Gloucestershire, GL52 3JE

---
Fascinating speakers, eye-opening topics and a chance to explore some of life's deeper questions.


Do you ever feel like there is more to life than this? Or perhaps that there is more to you? King's Daughters explores these questions, showing you how to find the 'more' in every area of life, leaving you inspired and ready to unleash your potential.
The 2017 conference will be our most exciting day yet! With

challenging speakers


, a delicious lunch provided and plenty of opportunities to shop and be pampered by local business, the day promises to exceed your expectations. And the best part - you can book all this for just £25 all-inclusive.
More information coming soon.
---
BOOK YOUR PLACE NOW
---
"The women were all so nice. The music was great, the talks were brilliant - loved it all.

Had a great day and it really has changed my life!!!" - Kasia Antosiewicz





"Really enjoyed this and it spoke to me in a timely way." - Fiona Jones
"I had been really struggling with life of late - losing myself in work as much as possible. I know now that my work and a few other things had become my identity. I kind of knew that God accepts me as I am, but it was head knowledge - not heart knowledge. On hearing the testimonies of your wonderful ladies - I started to heal. I could almost cry for joy writing to you, as I realise that I am more than my work. Many thanks to you and your lovely team." -

Michelle Henderson

"Thank you for putting a conference like this on. I had a great day, and my three boys had a great time too." - Elisabeth Gibson





"A wonderful day full of Godly words from wise women." - Berith Sandgren-Clarke



"Thank you to you and the team for a superbly organised conference. I met some wonderful ladies and the stories were so powerful and touching. I came away refreshed and my faith raised. God bless you richly." -

Sinead Kirk
"I am humbled and inspired by what you are doing and have been raving about it to all my friends.

We went away with full hearts and minds and, for me, a renewed vigour as I serve in my local church. God has still more amazing things in store for you and I am glad that I got to see a little part of it. Stay inspired and see you next year."

-

Amaka Okeke
Powered by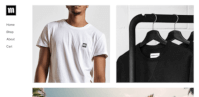 Create your own unique website with customizable templates.